Audio Mastering Charges:
DeLuxe Album - 8 Songs 45 min Euro 360
Audiomaster
DeLuxe
Single Song
Euro 55
Audio-Master.EU

DeLuxe Song Master
Includes Dynamic enhancement +EQ Balance +Top & Tail
+ Noise Reduction + Smoothing + Extras including Selective
Instrument/Vocal Enhancement + more...
Your mix will sound full and vibrant, without apparent loss of
dynamics.
DeLuxe Rate is
Euro 55.00
for each Song Master

Audio-Master.EU
Senior Audio Engineer
DeLuxe - Album
Special
Up to 8 Songs !

Max Total 45 Minutes Playing
time, usually
valued at
Euro 440.00
Now only
Euro 360
!!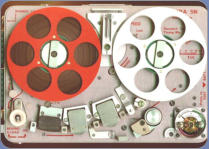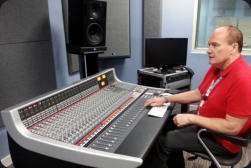 Audio-Master.EU
We are enthusiastic about our
work!
We can offer deals and
discounts...call us :)
For orders of 4 or more songs
we offer value added
incentives!
All songs Standard via Digital
Delivery.
Digital CD Master post or
courier by request
(extra charge)
Contact:
hello@audio-master.eu Want an amazing deal?
Contact us to discuss your
requirements.
All prices quoted are for a 5 day
turnaround, from receipt of
product.
Urgent work, 2 day turnaround,
from receipt of Product.
Urgent work attracts a 30% price
premium in addition to the quoted
price.
To send your songs to us we recommend rapidshare
Uploads and downloads are much faster if you join either of these two providers
and use their FREE service (10 Gb & 2 Gb respectively). Or have a paid service.
We will also post you a copy of your completed tracks on CD.
Red Book or Wave at any resolution you choose.